Superior Quality at a Superior Value
Total Clean plus is dedicated to providing our customers with the best possible textile products (e.g., floor mats, dust control mats, etc.) at extremely competitive prices. Unlike our competition we rely on our quality and value to retain our customers.

We do not rely on complicated and expensive contracts that lock you into a single provider for years and years. With Total Clean Plus, it's always the customer's choice.

•A managed mat program reduces daily cleaning costs by substantially reducing tracked-in soil.
•Floors remain clean and brighter in appearance between cleanings.
•A Total Clean Plus program reduces the necessity of refinishing hard floors and carpet cleaning generally by half, which results in substantial saving to you.
•A mat program helps extend the life span of flooring surfaces, therefore reducing expensive replacement costs.
•Mats that are not maintained properly DO NOT help keep your business clean. In fact, they act as soil distribution points.
•Clean matting in good repair reduces potential safety issues.
•There's no investment on your part. A reasonable monthly fee is all you spend. Capital budgets are not hit with a large purchase of mats every few years.
•Total Clean Plus turn-key programs are worry free. Our Route Service Representatives visit your business on a pre-arranged schedule and exchange your mats...you're never without mats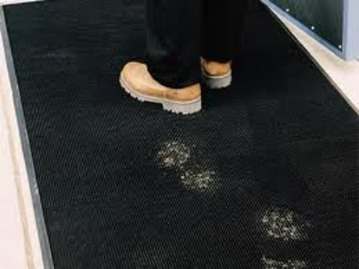 Why Rent Mats from Total Clean Plus?
No

"Fuel surcharges"
(Again, will these charges be waived if you decline delivery and cleaning?)



No

"Environmental Charges"
(What's this for - global warming?)
No Bogus

"Delivery Fees"
(Seriously, if you pick the mat up will these be waived?)



No Bogus

"Cleaning charges"
(If they don't clean the floor mats, will these also be waived? What are you paying for?)

Why Total Clean Plus??
We only offer

FLAT FEES!!


Never go over your budget!!!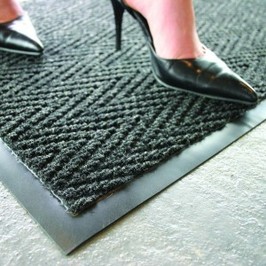 Contact us today!

Contact us now to get a free estimate on our commercial cleaning services.

Total Clean Plus
1254 York Mills Rd.
Suite 102
Toronto, Ontario
M3A 1Y8
Tel: 416-677-4420
Fax: 1-866-266-4119
email: info@totalcleanplus.com


Service you can trust

Our mission is to provide affordable, reliable and dependable services while exceeding your expectations; and to provide a safe and healthy atmosphere for our employees and clients, while maintaining the world's ecology through responsible selection and trained use of environmentally friendly products. Total Clean Plus is fully insured, licensed and bonded.

Satisfied Customers

Satisfaction through our flexible scheduling allows us to serve a wide variety of clientele. We offer 24/7/365 service and clean after hours and on weekends to avoid disruptions of your business operations. Total Clean Plus will clean as many days a week as you require and during any hour that suits your specific business needs, and we can design a cleaning program to fit any budget


cleaning cleaning service carpet cleaning janitorial service mat service mat rentals

Mat Service/Mat Rentals